How I started reading again (and you can too)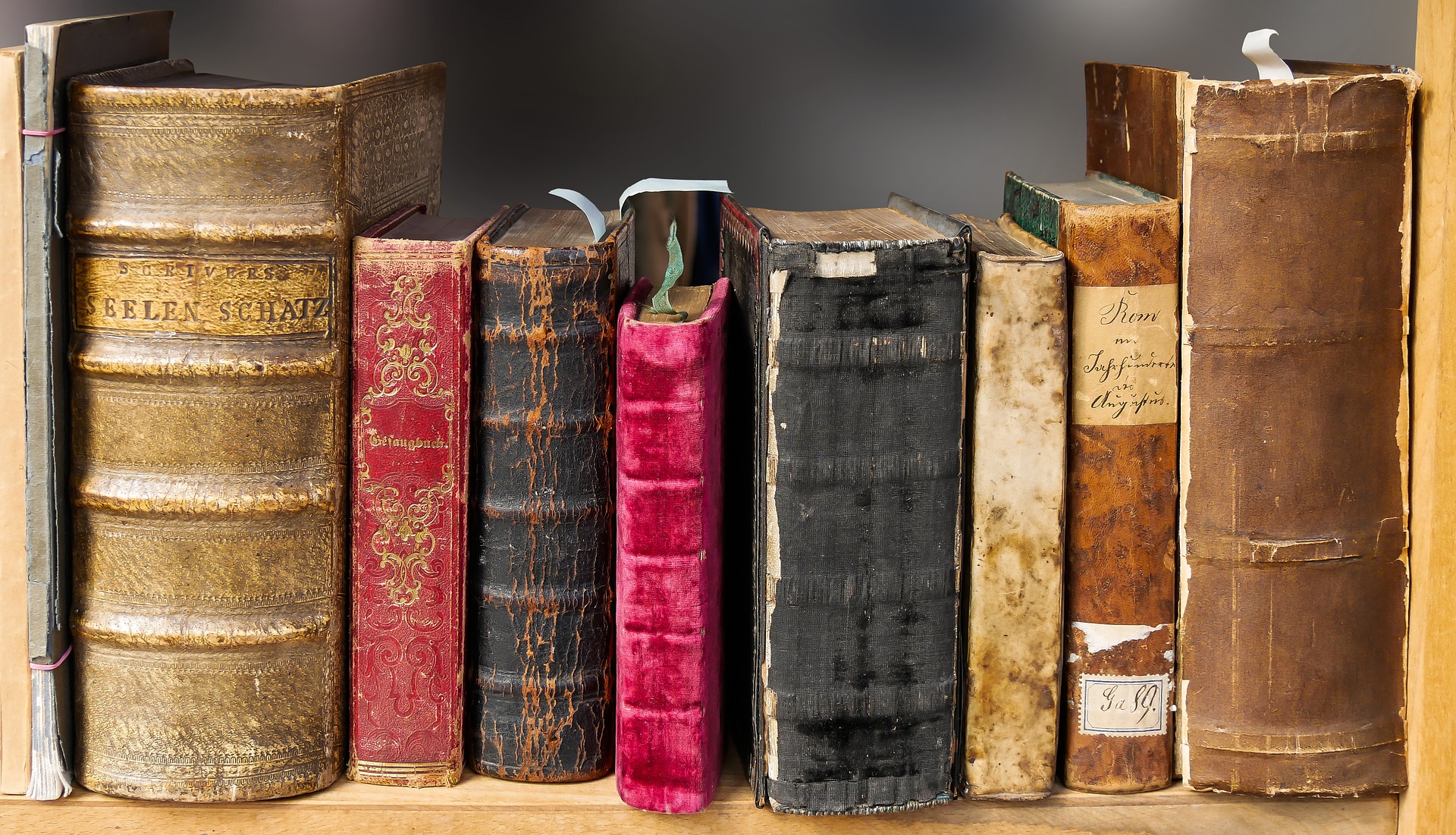 If you are anything like me you probably find it hard concentrating on any single activity for a significant amount of time. Smartphones and digital devices have gradually become an integral part of our daily routine. They have brought every piece of information we may ever want at the swipe of our fingers. However, all this comes with a significant cost – our attention. It has been estimated that people spend over 4 hours a day on their mobile phones in 2017. Do humans have shorter attention spans than a goldfish? Not likely, or at least not yet. Disconnecting from this digital onslaught can often be an exercise in self-control and mental discipline.
It has been well known that literary reading is in steady decline.There is so much to read on the internet but somehow it has become harder to read a book. While this may not be true for true bookworms but casual readers like me find it harder to read long-form literature. There are many reasons for this. For one, byte size articles, news stories and infographics are everywhere. Public figures can express their opinions in 140 characters. A lengthy essay or article is not required. Secondly, the proliferation of video based sources of information can often be a decent substitute for information presented in a book. If a fictional work becomes popular, a movie or TV show follows suit. For a casual reader the written word is simply less attractive from an ROI perspective. "If I can watch the movie in 90 minutes why should I spend 12 hours reading the book", I would often think out loud. Finally, ebooks made it easy to instantly buy and start reading a book but they had to compete for screen time with app notifications and other sources of distraction on the very digital devices they we stored on. I could go on and on. Each reason by itself is not not a good enough reason to avoid reading but every little reason adds up. From 2012 to 2016 I probably only read a dozen books apart from my coursework at business school. Naturally, something needed to be done.
The world belongs to those who read.
– Rick Holland
The benefits of reading cannot be overstated. For me, the most tangible value proposition was to be able to write better. Yes, reading more makes you a better writer. At the beginning of 2017 I set a few goals for myself. One of them was to read 12 books in 2017. At one book a month I am well on my way to achieve this goal. In fact this is my first tip.
Set a Goal. Write it Down. Writing down my goals have had an immediate impact on actually achieving my goals. Much has been written about the benefits of writing down your goals. Among other benefits a written goal forces you to be specific and to measure progress. It can be a source of motivation and can give you a sense of achievement once completed. You can go one step further and share your goals with your friends and family. This will make you even more committed to achieving them. It is perhaps a good topic for another day but setting the right goals is equally important. Reading books is a great goal for me as it satisfies my curiosity about the world and also help me develop my writing style.
Walk before you run Recently, podcasts have been a wonderful addition to my life and listening to them during my commute has been a lifesaver. So I decided to cheat! The first few books I 'read' this year were audio books. It helped in rediscovering the value of books and solidified my resolve to make 'reading' a habit. I knew, however, that the end goal was to actually start reading and not just listening. The transition from audio books to ebooks to physical books has been easier for me than to directly ebooks. However, you should feel free to follow the path that feels more natural to you as long as you have an eye on the prize There are other ways to ease into your new hobby. For example, you can start with some light fiction before you venture into heavy philosophy. A good novel can capture your imagination in a way that nothing else can. 'Ready Player One' was that book for me this year. The reading habit is bit like working your muscles. The more you do it the stronger it becomes and the easier it is to read complex and long texts. Just like weight training, don't try to bench press your bodyweight on your first day in the gym.
Variety is the spice of lifeJust like food, do not not restrict yourself to one flavor. After all, one of the key benefits of reading is to increase the breadth of our knowledge and range of ideas. In the beginning business and non-fiction books were the only ones I was interested in. I soon realized that fiction was great for stimulating my imagination and creativity. Fiction happens to be a good for late night reading before sleeping. Ask every smart person you know "What are you reading these days?". Make a note of what they say and try to read sample chapters online. It is also important to listen to opinions from people who are different from you in one or more dimensions. If you are an artist or musician and your friend is scientist or researcher you should still pick their brain. Request them to suggest a book they think you'll like. My recommendation is to read at least one non-fiction and a fiction book at any given time. When you are ready to read you should be able to pick up the book which suits your current mood and offers the least resistance.
Use GoodreadsThis application deserves its own section (maybe an article). You should just go try it out instead of reading about it here. The short version, it is a digital companion for every bookworm I know. Here are the three things I use Goodreads for. First, I track the progress against my goal here. Goodreads has an annual reading challenge feature that is simple and intuitive to use. Secondly, I discover new books here based on the books read by my social network. While bestseller lists are a good resource but I have found Goodreads to be a source of books I am more likely to read. There is probably an inherent bias there somewhere because I am more likely to have interests similar to my friends but I am not complaining until I keep discovering new and interesting books to read. Thirdly, all the books I discover on Goodreads and other places I promptly add to my 'Want to read' list on the application. If you update your list on a regular basis you will always have an answer to "Which book(s) will you read next?"
Amazon Kindle and AudibleKindle ebook store and audible wonderful resources for acquiring titles. They have almost every book ever written on their catalog. Amazon Prime members can read an unlimited number of books under the 'Prime Reading' program. While the selection there is poor, I did find some real gems there. More than anything else, Amazon has removed any friction that existed in acquiring a book. The comments section on Amazon has arguably the best reviews out there. It may be worth listening to the wisdom of the crowds on Amazon in addition to looking up the New York Times Bestsellers list.
Your Local & Digital LibraryBuying audiobooks and ebooks from Amazon was proving to be a costly proposition. I was looking for inexpensive ways to acquire  ebooks and audiobooks. A simple search on my iPhone app store revealed a few apps that changed the way acquired new books. When I went to the web site of my local library they also had online resources listed right on the webpage. A couple of these applications are hoopla and Overdrive. Overdrive has a new application called Libby. After linking your library card to these applications you can quickly access a huge selection of e-books, audiobooks and music right from the app. The Santa Clara City library application allows me to search and place a hold on physical books from the library. My friend places a hold on books he wants in advance and collects the books at a later date without spending a lot of time browsing the bookshelves in the library. If you live in the US chances are your local library has a mobile app or website which allows you some form of digital membership benefits that you should utilize. A visit to the library is also a good habit to develop. Computer terminals set up in the library allow you to search books when you're in the library. It is also a nice and quiet atmosphere where you can do a lot of reading(or writing) done without the distractions of your normal day-to-day  life.
If you do everything right you will end up reading more physical books than before. I recommend keeping the classics in an easily accessible place in your living space. The 'classics' are the books you want to read again and again. A book you haven't read and will never read should be donated or gifted to someone who will read it. Sharing is caring and books want to be read.
A book is a gift you can open again and again.
-Garrison Keillor
What are some of your reading habits that everyone can benefit from? Please don't forget to give me your book recommendations.